TEMPLE LODGE CLUB
ABOUT US
Besides opening our doors for visitors to Temple Lodge we are endeavoring to keep alive a feeling for the history and architecture of the building itself. Its listing by English Heritage acknowledges this legacy and there is still much that needs to be found out from earlier centuries. There is opportunity for more historical research.  The history of the house during the time that Sir Frank Brangwyn lived here makes for fascinating reading and an interest in this and his life's work and story can be followed up with an acquaintance of the website of Libby Horner: Brangwyn Bazaar. What used to be the mezzanine floor that Frank Brangwyn looked out from to assess the progress of his work, in the studio that he built for himself, is now home to the Gate Vegetarian Restaurant who are able to serve their dishes under the 'northern light' windows. If you need an excuse to sample their cosmopolitan cuisine, this could be it. Our guests go there regularly for their evening meal !  to sample their menus and book a table. We support an Eco-friendly ethos which stands behind our use of natural fibres, our largely organic breakfast and the range of organic and natural WELEDA cosmetics and skin care products which can be purchased from the reception desk. Similarly Temple Lodge Publishing, which started its life publishing and even printing in our basement, has a catalogue of very interesting and varied titles.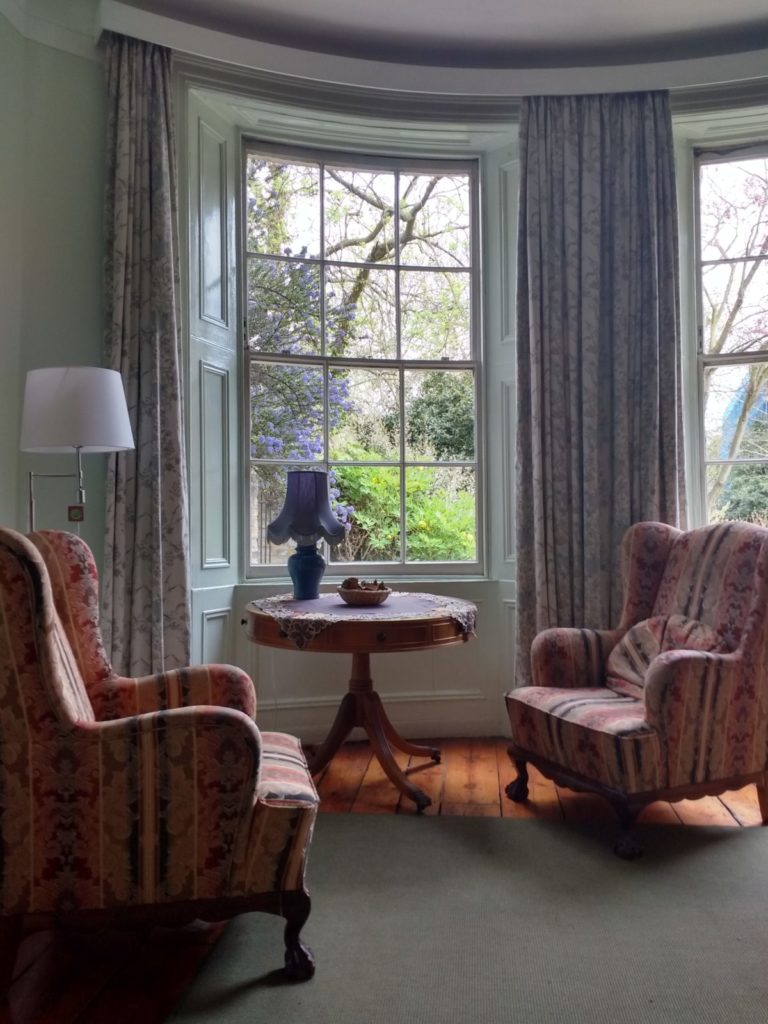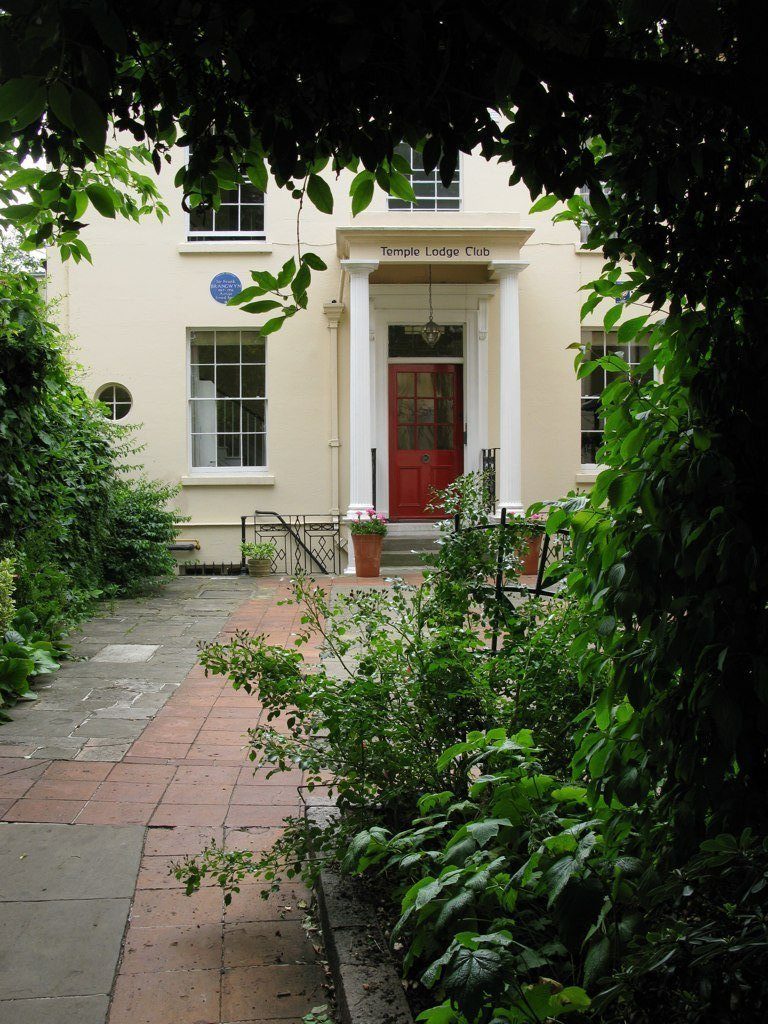 TEMPLE LODGE CLUB
OUR HISTORY
The Temple Lodge building is a survivor of a time when the district had many such, and is believed to have been built around 1819. It is a typical late Georgian villa, two storeys with an attic in the main block and with a low wing to the north. The principal rooms are the double drawing room, with tall windows looking over the garden, and a further room with the same outlook through a large bay window. Beneath the house is a complex of vaulted cellar rooms and corridors, which has been suggested as evidence of an earlier building owned by the Knights Templar. Temple Lodge's most famous occupant was the artist Sir Frank Brangwyn who lived there between 1899 and 1934.
Brangwyn, an associate of William Morris, excelled in many media from etching to vigorously coloured murals, for which he built the large studio at his home at Temple Lodge, at right angles to the house. At the time Brangwyn lived with his wife Lucy in Temple Lodge, the garden and the forecourt had many rare and exotic plants. Brangwyn  is claimed having furnished the house by swapping drawings for pieces of furniture and plants for the garden.
In 1961, the house was taken over by The Christian Community which has restored the house since. Today the Temple Lodge Club bed and breakfast is run as a non-profit organization, funding the Christian Community Church, which Chapel is on the premises. Brangwyn's old studio now serves as one of finest vegetarian restaurants in London, the Gate, that has operated there since 1989.
Evelyn Francis Capel

FOUNDER
Evelyn bought the Temple Lodge building in 1961 with friends to create a suitable place for the Christian Community Church of which she was a priest. She offered over the years the rooms upstairs in the building to friends of the Christian Community. Evelyn became the first woman to be ordained as a priest in England in 1939. She was a prolific writer with books to support and understanding of the Christian Community.
TEMPLE LODGE CLUB
FACILITATORS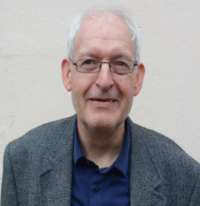 Michael Beaumont
Michael has been with Temple Lodge around 25 years. His invaluable contribution to the place over the years is recognized by many to this day. Knowing every corner of the house, Michael has watched the place grow and evolve through the decades. He has now a semi retirement role in Temple Lodge but still has a wealth of knowledge which is constantly being made use of.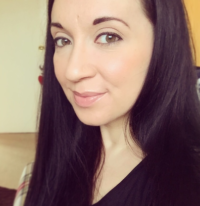 Alicja Fediow
Alicja began her life in Temple Lodge 13 years ago having moved to London from her country of origin, Poland. She showed an enormous talent and also a great command of the English language and has since taken over the job as the receptionist of Temple Lodge. Many people comment on her very friendly welcome and her knowledge, not only of Temple Lodge but of all the facilities existing in London and Hammersmith area.